Here to bring your projects to life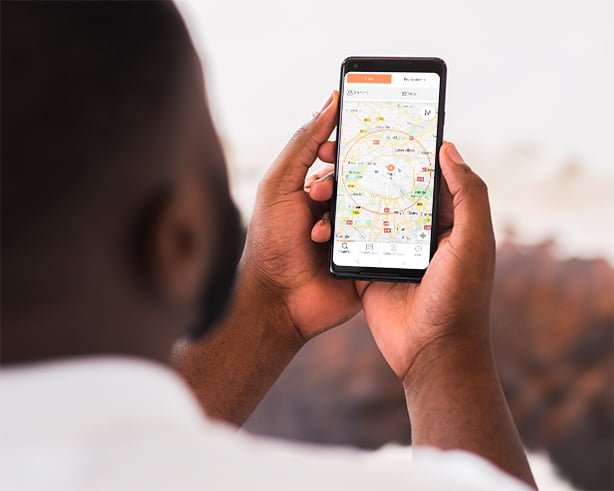 The glide.io technology, what is it?
glide.io provides you with a turnkey carsharing solution for your company, your municipality or your workshop. 
Our technology is compatible with vehicles of all types and brands.
Through a hardware solution, provided by our telematics partners and fitted into your vehicles, our platform allows the monitoring of your fleet and a 100% digital carsharing journey.  
Our mission: imagine the mobility of the future through the optimized use of coorporate fleet. 
Two interfaces for your drivers.
A website, for the reservation of vehicles on a large screen, and a mobile application to allows them to book a vehicle wherever they are, but also:
To replace the vehicles' keys: the application (un)locks the vehicles at the beginning and end of the trip.
To be connected even in case of lack of network, thanks to the Bluetooth technology. It is possible to unlock vehicles even in underground parking.
To make a damage report in a few clicks and pictures, which is automatically and instantly sent to the fleet manager.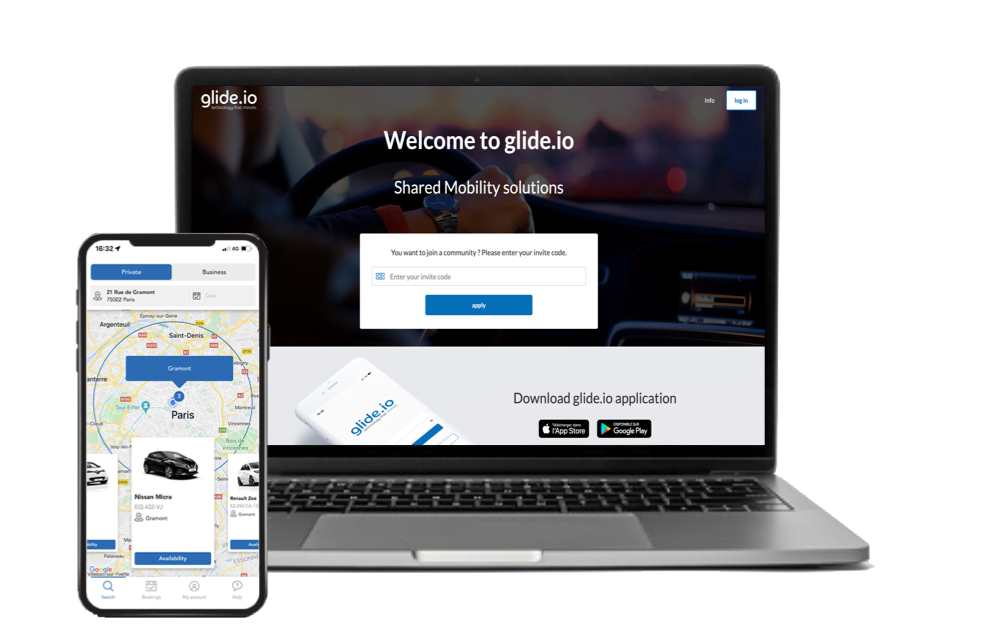 A back office interface for the fleet manager:
An access to the vehicle booking planning
A 360° view on your vehicles (fuel level, mileage, battery status,…)
Immediate feedback on the vehicles conditions (damages, cleanliness, etc.)
Remote action on your vehicles (open, close)
Plan in a few clicks the upcoming interventions
Your carsharing service from €25 per month*!
The standard package gives you access to:
*25 euros is the price for the standard package per month per vehicle on the software platform. The price only includes the mobile application journey and does not include hardware costs, personalisation or badge access. Price indicated is without VAT.
Need more than the starting pack features? Private usages, call center,…
Get in touch so we can give you a customised quote!
Our technology is the result of the work of a team of engineers and developers, masters in their field and proactive to remain at the forefront of the latest market technologies to be integrated into our product.
The team works in agile methodology, which allows to gain flexibility, reactivity and often publish new features.
Your projects are important to us
As you may have understood, providing you the best possible experience is a priority for glide.io. That's why we offer dedicated support with one of our mobility experts, to guarantee the right implementation of our solution within your organization and follow you on a daily basis with your project.
A native interoperability
In addition to being highly configurable to your needs, our solution is also natively interoperable with other third-party IT systems, to facilitate its integration into your IT ecosystem.
You need a specific development that does not exist in our catalogue ? No problem, our IT team is always ready to take up new challenges !
Want to benefit from the glide.io expertise?